My 2 x 2 veg tent will be here soon. Here's what I picked up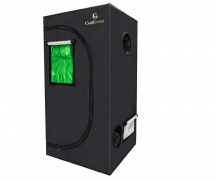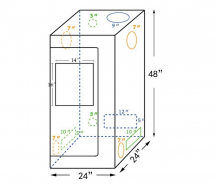 $44 on Amazon. What I liked about this tent was that it has lots of duct holes, in this case 4 x 7" and a 1 x 9"! This is the same reason I chose my 4 x 2 tent over the literally hundreds just like it,
better hole options
.
I'm growing in a small space, with pitched sides, about 6'L x 8'W x 7.5'H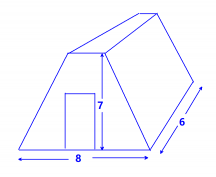 I may actually look into replacing the 4 x 2 with a 3 x 3 in the future, just to have a little more room in there. But I have yet to setup the 2 x 2, so we'll see.
For heat, I've been burning my 250w dual hps/mh outside the growroom, and pulling that into the tent, along with ambient air from the house. Both ducts are being pulled by a 6" fan, plenty of power for my small setup.
I'm scratching my head whether I want to just move the 250w mh into the veg tent for the winter, or keep it where it is, and use the cute little qb65 I picked up. Is the qb worth burning an extra 65w?