Garden pic dump...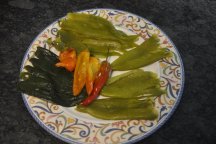 Sugar Rush Peach- We have 6 plants this loaded. Never grown these previously. They are pretty hot.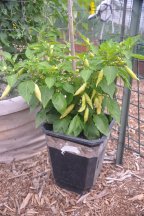 Habanero- I bought 2 of these plants at a local greenhouse. They are fuckin nuts with blooms/peppers. "Pray for Ice Cream"!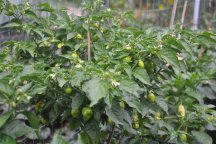 Tiburon Poblano- This is the second round of peppers on this plant. Just given up the love bigly...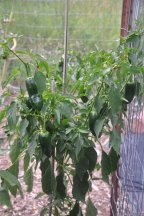 Greek Pepperocini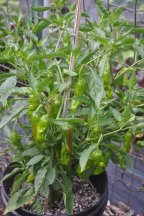 Siberian Red tomatoes-Very good producer on medium size fruit. I didn't get pics of the Cherokee Purples but they are dropping huge fruit.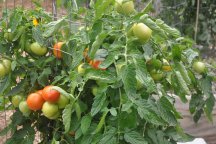 Ciambiante' strawberries. Market/huge sized berries. We havd a flush early but we lost a bunch of plants last winter due to scant snow cover so we let the runners root...then cut the cords (LOL) 3 weeks ago. Now they are blooming profusely.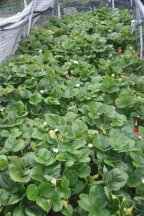 We're now looking at 2 weeks of 85 and sunny...only a slight chance of rain. 50's for lows. No frost/cold in the extended forecast. We may actually see everything in the garden finish this season without dragging fucking plants in the greenhouse due to freeze/snow/etc. We started cutting off tomato buds/other buds that would make fruit that would never finish on Aug 15th. so all the energy is flowing into the remaining produce. The ganja is also goin the fuck off as well. I need to trim all the girls down low cus I just can't deal with this much weed LOL. Gonna be a massive harvest all around.